CLEAN INGREDIENTS
BOLD FLAVORS
NUTTY GOODNESS

Our plant-based mixes are handcrafted in the Pacific Northwest using only whole ingredients in a dedicated gluten-free, kosher kitchen.

Enjoy as a healthy snack, breakfast cereal, toss over soup or salad... Or choose from one of our favorite recipes to flavor up a dish!
✔︎ No Gluten
✔︎ No Grains
✔︎ No Dairy
✔︎ No GMOs
✔︎ Certified Vegan
✔︎ Kosher Ingredients
ORIGINAL


PERFECTLY SWEET



Aromatic and delectable, our Original flavor can be enjoyed as a breakfast cereal, over ice cream and yogurt, or on its own as a tasty snack. Experience citrus-apple flavors with subtle notes of cinnamon, ginger, maple, and cardamom. Although Original gives you longer lasting energy, it won't last long if you want to share…but we'll leave that up to you!
SAVOUREUX


SUBTLY SMOKY



Smoked paprika brings this mouthwatering mix a roasted and savory flavor. Tamari, garlic and pecans create a playful and healthy crunch that enhances soup, salad, veggies, and more. Or, you can simply enjoy on its own. Savoureux is how the French say "tasty" – need we say more?

FLAMBEAUX
ENTICINGLY SPICY

Made with traditional New Orleans spices, this unique blend offers a kick of heat from cayenne and red pepper flakes with a note of onion and garlic. Flambeaux refers to the flaming torches used to lead Mardi Gras parades. As they say 'laissez les bon temps rouler' – let the good times roll!
CHOCOLAT

NOIR


RICHLY DARK

Rich pieces of dark chocolate are paired with almond butter, cinnamon and a sprinkle of pure sea salt. Organic coconut syrup adds a touch of sweetness, making Chocolat Noir addictive and captivating. Just like the enticing film noir movies of the 1940's, this mix is dark and dangerous with its rich, seductive chocolate in every bite.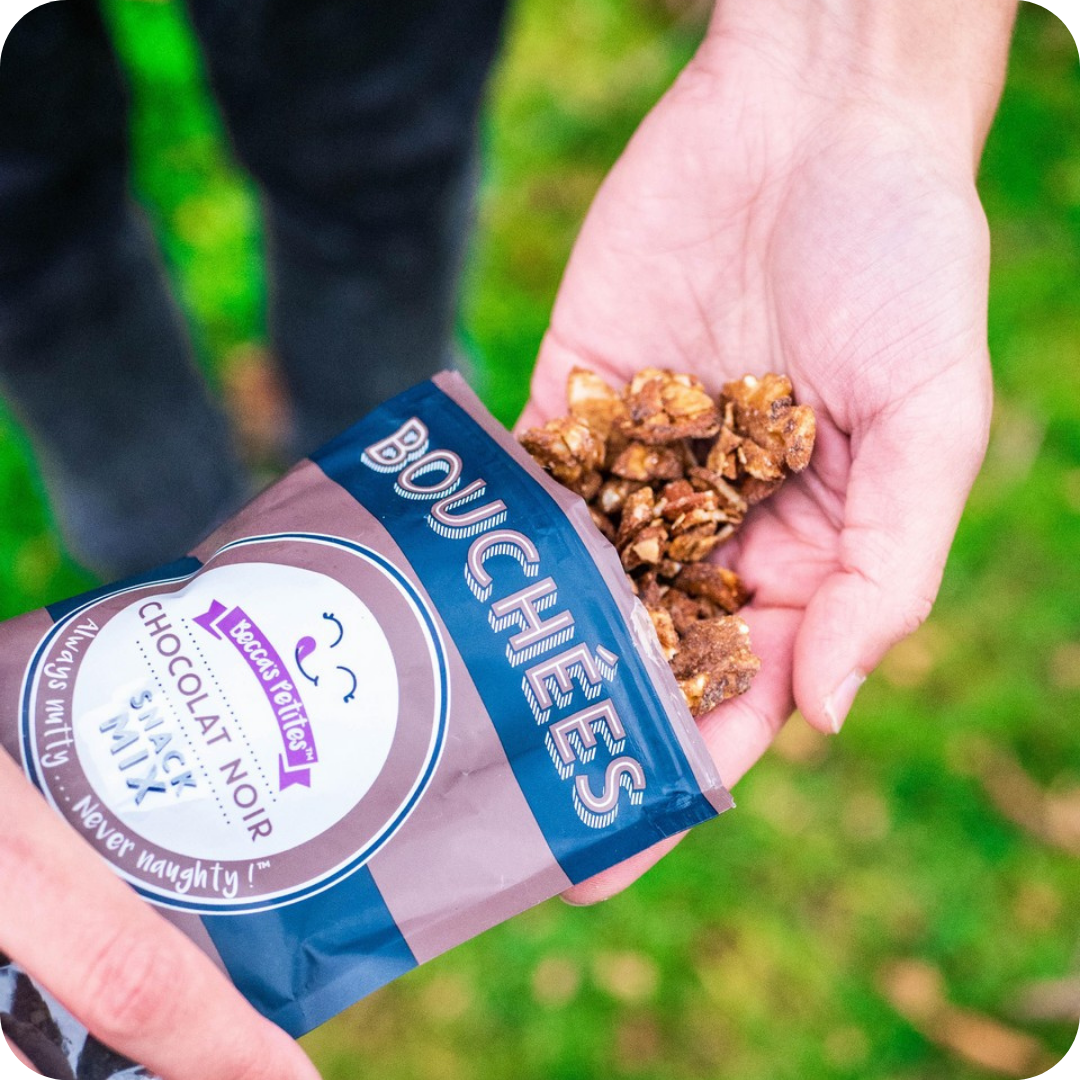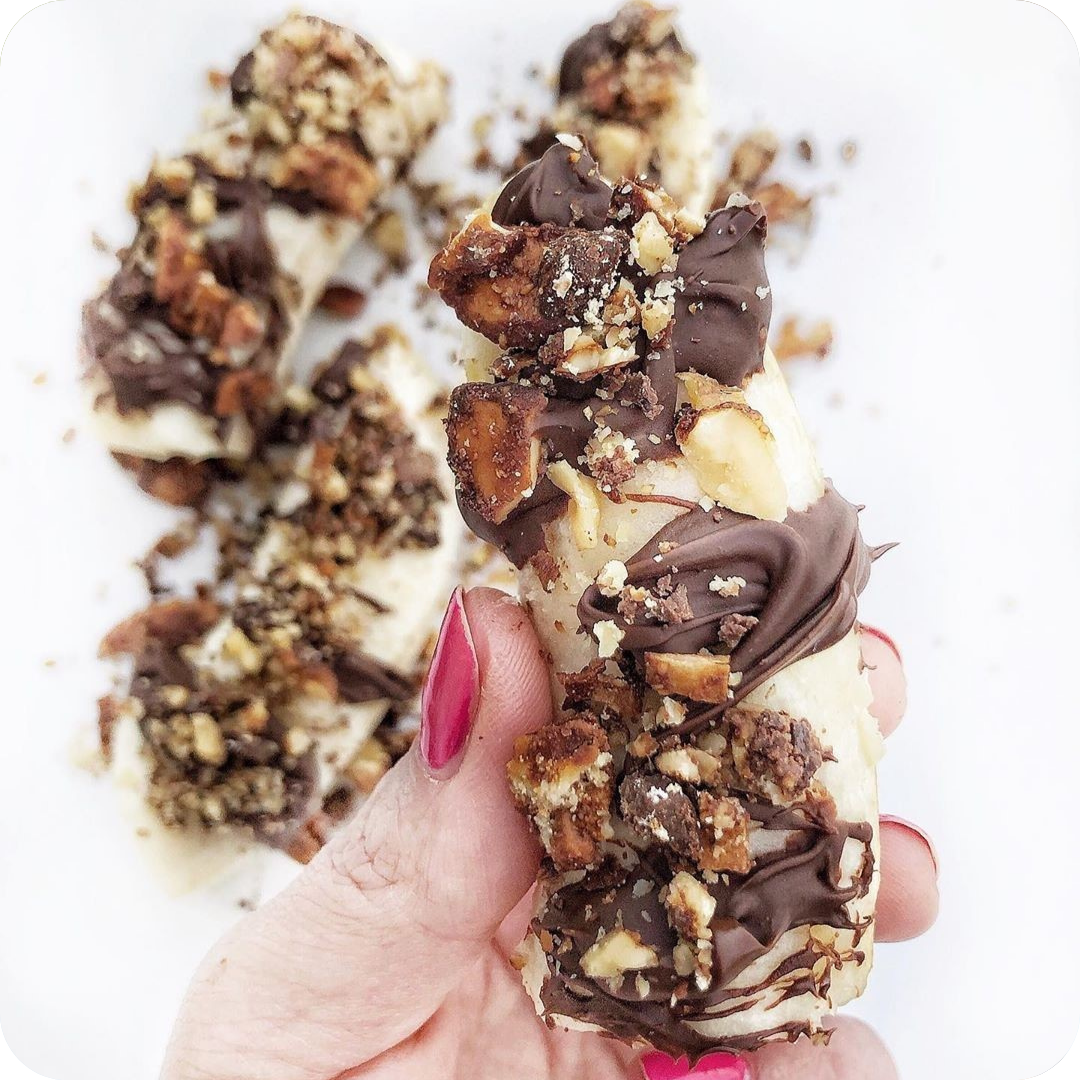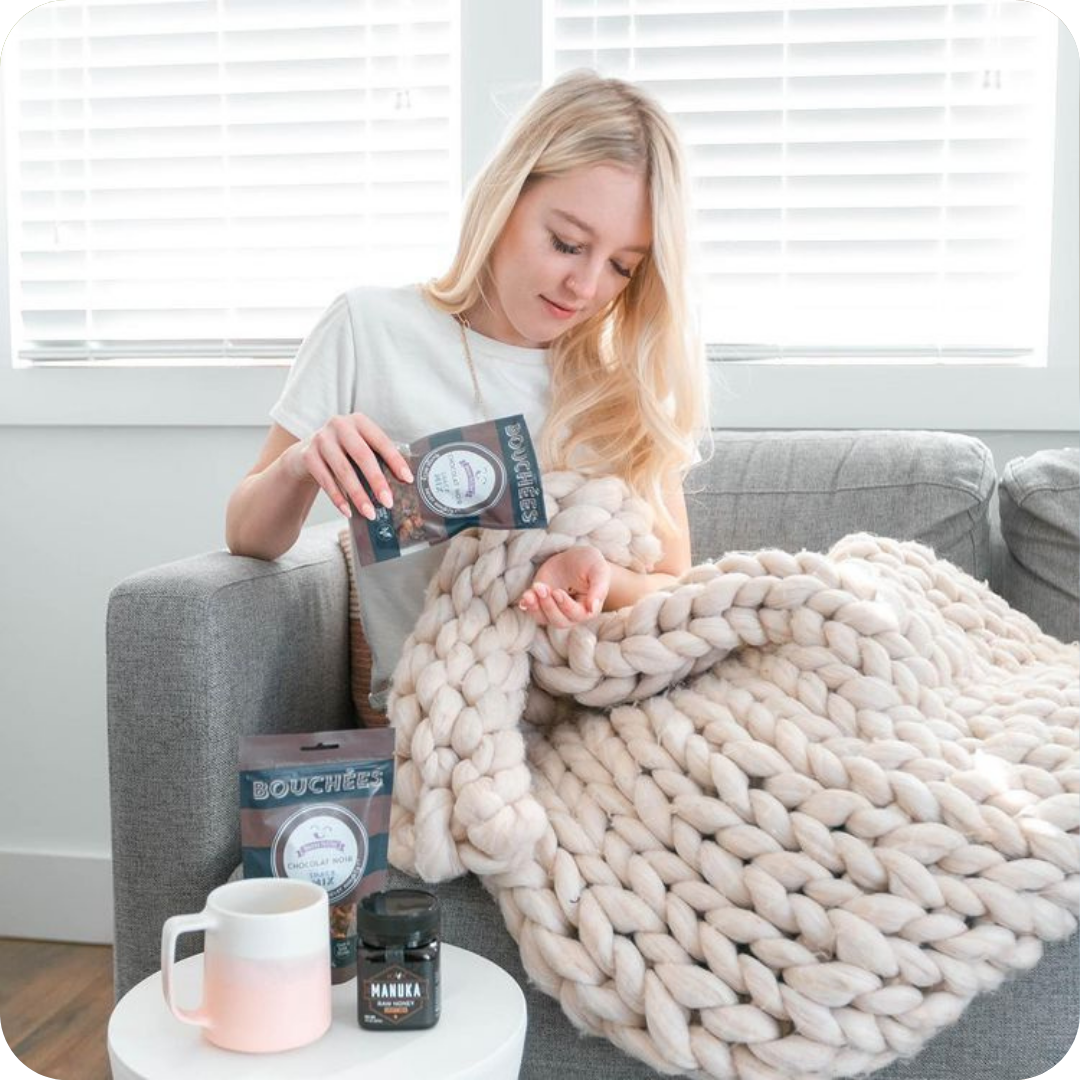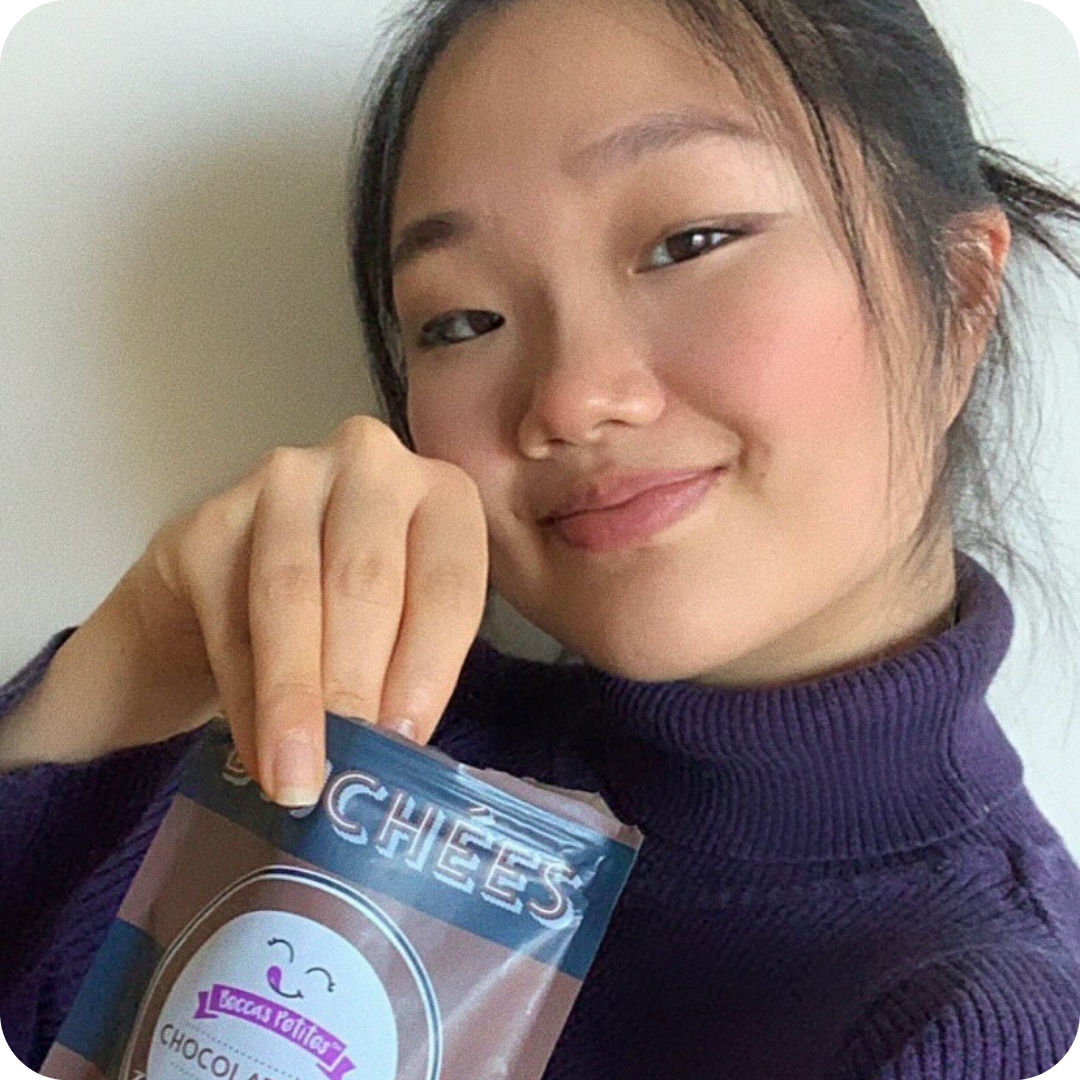 INGREDIENTS
Chocolat Noir: Almonds, Walnuts, Dark Chocolate† (cane sugar, cacao beans, cocoa butter, sunflower lecithin, vanilla), Almond Butter, Coconut Chips*, Apple Purée*, Apple Nectar*, Coconut Nectar*, Cinnamon*, Pure Vanilla Extract*, Sea Salt*. No GMOs.
*certified organic †Fair Trade chocolate

Pronounce "Chocolat Noir"